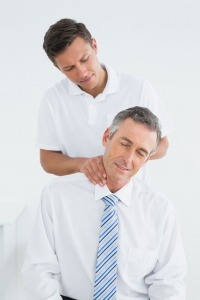 At Moreton Bay Chiropractic we focus on attention to detail. We understand that the decision to visit a chiropractor may be a big step for some of our new patients, so first and foremost we like to dispel any apprehension and concerns you may have.
You will need to allow at least 45 minutes for your first visit with your chiropractor.
The first thing we ask of you is to complete some simple paperwork. This will give us a "global view" of your current health status, and an insight as to why you are seeking chiropractic care.
Next your chiropractor will take a detailed case history to further explore the information you have provided. This will allow your chiropractor to better assess whether chiropractic care is appropriate for you, and a deeper understanding of your health history. Although you may not realise, that "minor" car accident a few years ago or the fall from a tree as a child may be more important to your spinal health than you think!
If your chiropractor believes that chiropractic care is appropriate for you, we will then proceed with a detailed postural, chiropractic, functional, orthopaedic and neurologic examination.
Following your chiropractic assessment, if we believe that it is safe to deliver a chiropractic adjustment, your chiropractic care will begin. Prior to an adjustment your chiropractor will explain what to expect so you are comfortable to commence chiropractic care. To complement your chiropractic assessment, you may also be referred for x-rays (these are bulk-billed). This allows us to identify and better understand any structural issues that may be contributing to your problem and impacting on your healing process.