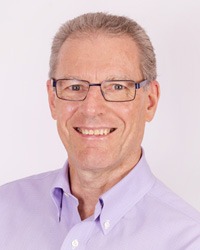 Wayne Jennings
BAppSc (Chiropractic)
Wayne is a 1982 graduate of the Philip Institute of Technology Melbourne (now RMIT).
Wayne was born in Mt Gambier, South Australia, and discovered chiropractic when he hurt himself at the age of 20 working as a motor mechanic.  It was through listening to a lay lecture on chiropractic by a visiting well renowned US chiropractor Reggie Gold that inspired him to take a new direction in his life and become a chiropractor.
Wayne began and continued his chiropractic career in Warrnambool Victoria for 30 years and mentored many patients as they pursued their own chiropractic careers and numerous associate chiropractors in his practice.
Wayne has trained extensively in the low force chiropractic technique SOT.
He has a life-long interest in communication and self-development, attending many programs to hone these skills.
In 2010 Wayne qualified as a group exercise instructor and personal trainer, becoming a Spin Cycle Instructor at age 61.  He has also completed a Diploma in Fitness.
In his spare time Wayne enjoys walking the dogs, cycling, weight training and plays the drums.
---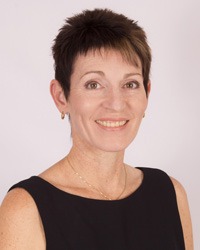 Roxanne Jennings-Payne
BAppSc (Chiro) BCom LLB(Hons)
Roxanne is a 1988 graduate of the Philip Institute of Technology Melbourne (now RMIT).
Originally from Adelaide, Roxanne was inspired to follow a path in chiropractic after being dissatisfied with the lack of options offered to her by medicine when she suffered from severe lower back pain during her years of stage dancing.
Roxanne began her chiropractic career as a chiropractic associate for 2 1/2 years in Mornington, Victoria. In 1990 Roxanne relocated to Cairns, Queensland where she established a practice which grew into a multi-chiropractor practice.  After meeting Wayne in 2002, Roxanne joined him in Warrnambool.
Roxanne's interests include walking the dogs, weight training, and reading history.
Roxanne is also a lawyer at GKS Law in Redcliffe.
---
Wayne and Roxanne relocated to Deception Bay in 2011. They both have experience in a number of manual and low force chiropractic techniques and are very excited to be providing Chiropractic care to the Moreton Bay community!